Contact us today for a free quote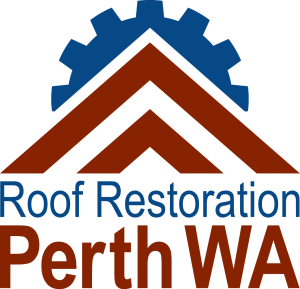 Roof Restorations Perth WA
Roof Restoration Perth are a roofing company that repairs roofs across Perth's suburbs in Western Australia. We are proud to be are a roofing business that services all areas in WA - we work on all rooftops including tiled | metal and slate surfaces. Our professional trained roofers carry out all services including replacements | restorations and all other repairs.
We travel across all areas and regions offering our services. Obviously we are fully mobile and come to you - also offering obligation free quotations and provide all options that may be available to you and your property. We know this is a big decision and a number of factors play part when deciding what is best - obviously cost is a major thing, but outlaying now can bring you a return on investment (when selling your property)
All our staff operate professionally showing their expert knowledge in our industry. Our company is known for providing quality workmanship with reliable services all with the highest levels of customer service for all clients in Perth, Western Australia. Choosing to use us can have your house / building looking fresh with a restored building - that will cost a fraction of a roof replacement - often having similar results. Restored roofs add value to your home, lasting for years whilst providing a great return on investment.
We are a family orientated business, we know our clients would trust competent tradesman doing work on their house. Choosing the right organisation to work on your most valuable asset (your home) can be frustrating and a hard job. We try to put your mind at ease with our mobile quote process when we visit you. Our staff have all been handpicked and we believe we have the best crew in our industry and line of work in our local area.
Our team has been trained with all the correct techniques - plus the main factor our group is a great choice is the experience we have in our industry. Nothing beats experience - we have knowledge and know how, plus being able to weigh up pros and cons depending on the situation and what the problem may be. We can give you a list of alternatives - to give you the customer, every last bit of information you need to make an informed decision on this major work to your family's household (or business).
Perth's Roof Restorations Service
A lot of homeowners think whether they should take the big step and have a full restoration OR if maybe just repair the parts of concern. Our professional friendly staff can provide all our clients with a thorough evaluation / examination so that we can provide you with the solution which will be most beneficial and best value. Whether you require easy patchwork or a complete reconstruction - you can be confident we will give the best advise possible with affordable pricing. We service all areas north and south (northern suburbs | southern suburbs)
Professional Roof Repairs and Restoration in Perth WA
Is your house fairly new? Maybe you have a simple leak? Maybe a small amount of damage due to debris or rough winds - if so you will more than likely only need to have a simple roof repair job. With mature households that have an older roof on their home (if causing trouble) would more than likely need to have a full roof restoration. It does cost a lot more for a full service (than an easy repair) but if you need several repairs - you possibly could be able to save money in the long term by having it completely restored.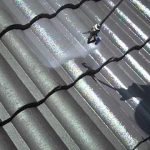 Roof Repairs to all Suburbs and Areas in WA
Our local organisation offer free inspections and obligation free quotes across WA. Contacting our roofing staff is a great way to get an approximate idea of the costs involved with the restorations you would like. Upon inspection, our expert consultants can discuss with you various options that we can offer. Sometimes it may not beneficial from being restored and a replacement would be more suited. It is hard to estimate pricing / costs involved without an inspection of the project - but if you are looking for an idea now, please call our Roof Restoration company so we can provide an approximate indication based on the info you can provide - we also provide urgent work.
We are proud to be a locally owned and operated - West Australian business. We love our state, and also love providing quality work to its residents. We try to upkeep the great reputation our company has - we built it on word of mouth referrals and recommendations. We are a service you would suggest to your family and friends. Please view our online reviews on major search engines and social media platforms to see just how good our past work is.
We are the number one choice for any rooftop work
Long term homeowners in the PERTH area are used to the common issues that arise with roofing materials (issues). Our repair company provides quality repairs you will be happy with and be proud of. Everybody wants a good looking home - who wouldn't? We not only provide our services - we can also recommend and suggest other local businesses for most trades who we have worked in with over the years. Both reliable and dependable companies that we (ourselves) have seen just how good their workman ship really is.
We also offer a wide range of services that will have your house or business looking as good as new. You are able to email us on info@roofrestorationperthwa.com.au or send us a online enquiry from our contact form. From that we can send you some basic information but for most jobs we need to visit the work site to give a detailed description of exactly what we can provide. Also more accurate pricing or if we can give you alternate thoughts on what you think may need to be done. If you would like to find out more information on the services we offer, please contact our friendly staff in Perth on 08 6365 2224.
We have a number of customer service specialists - professional that are experts offering advice for your needs.